BLF has represented Fred & Farid in its investment in Flawed.  
*   *   *
Fred & Farid invest in the launch of FLAWED.
Fred & Farid announces the launch of FLAWED, a new consultancy label created by Karen Ge and invested by Fred & Farid Shanghai.
Flawed has been launched in Fred & Farid's operational hub in Shanghai under the management of Karen Ge, the Head of Strategy, she will lead this entity as Managing Partner alongside Feng Huang, CEO and Partner at Fred & Farid Shanghai and also the shareholder representative of FLAWED. 
As the name already implies FLAWED aims to be the go-to approach for brands that struggle with 'imperfect and unsystematic' strategies. Its aspiration  is to partner with immature brands, be part of their unsystematic brand building practices at an early stage, and to empower the birth of upcoming movers and shakers: from emerging brands, fast-growing brands to entrepreneurial brands operating  in China and overseas. Karen Ge will lead her team to provide full consulting service, including but not limited to market research, brand strategy, communication strategy, and experience strategy.
Entering into the new norm of post-pandemic China, we have witnessed immature brands struggling to survive and thrive in this imperfect context still full of chaos, staticness, and slacks. However, from a FLAWED perspective, it is the strategic opportunity for those brands to think less about the ambitions more on the boundaries, reflect less on the comparative advantage more on the absolute disadvantage, and not rush for opinions but to stand up for human nature and common sense. Those will all be the strategic foundations to stay resilient through and post the hard times. 
Relying on Fred & Farid's strong brand influence and resourceful network, FLAWED has assembled a well-staffed professional team to provide equal and flexible cooperation experience for brands at different growth stages with no fixed premises, no templated solutions, and with no methodological constraints. Because of its comprehensive vision gained from both the traditional and emerging industries and paradoxical convergence cultivated by luxury and mass consumption, FLAWED uniqueness reveals itself and thrives.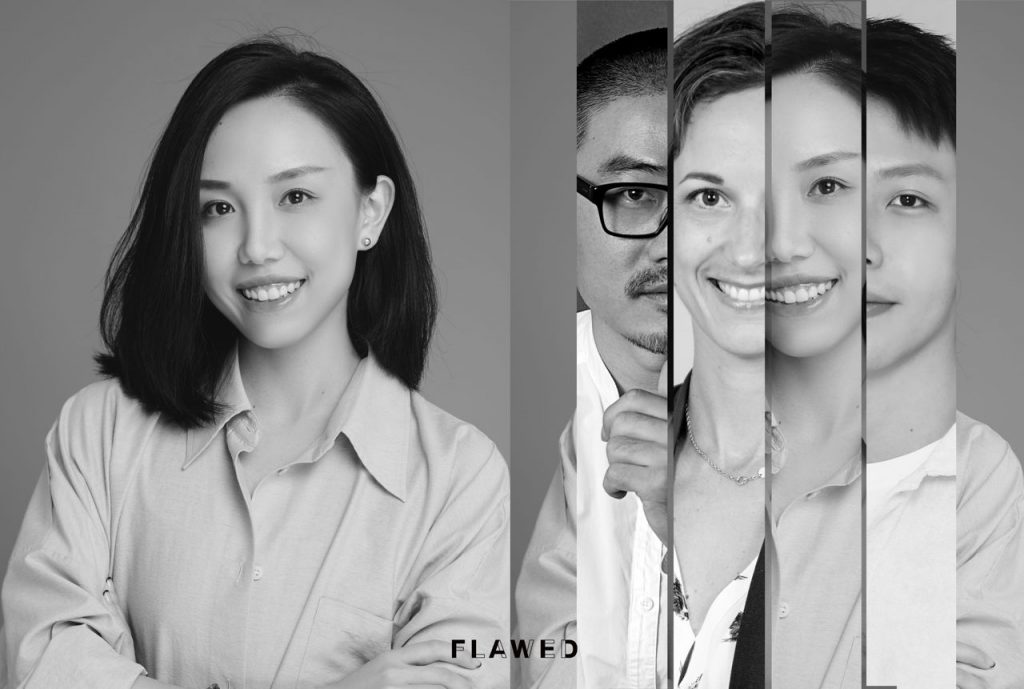 Karen Ge, Managing Partner at FLAWED said: "Everyone, every brand, every strategic decision, every cooperation relation, and the business world composed of all of them, are flawed. As such, we can embrace the difference, celebrate the vivid, and become complementary and interrelated. And this is how we acquire and develop the objective cognition of our consultancy role, the rational judgment of the cooperative relationship, and the reexamination of the strategic value, to communicate with the 'deficient brands' with our incomplete thinking, and enliven the business world with our imperfect strategy. We are thrilled to join the cohort of like-minded entrepreneurs and work together to create several brands that can always maintain the 'entrepreneurial spirit."
Feng Huang CEO and Partner at Fred & Farid Shanghai adds: "The world is desperate to see more explorative brands who are fresh to the market and imperfect. FLAWED has the strong desire to help them confront their flaws and turn into brand charismas. We are the consultants and companions on the journey, from imperfection and in proximity to perfection." 
Fred & Farid, Founders: "We are very thrilled to witness the birth of FLAWED. In the future, Fred & Farid will provide global resources and support to nurture the growth of FLAWED. At the same time, we believe FLAWED exploration in brand consultancy will inspire Fred & Farid with new strategic perspectives and bring the new potential partnership to the group." 
On the occasion of its launch the FLAWED team offers 24 hours complimentary strategic service to charity/social movement/public well-being brands to identify or partially solve the business challenges that keep their founders awake at night. 
Fred & Farid was represented by Matthieu Bonnici and Chris Chou for this transaction.