BLF is an international law firm with extensive experience providing comprehensive legal services to a diverse clientele, including multinational corporations, SMEs, and entrepreneurs across the Asia region.
The firm emerged from a group of experienced professionals with prior careers at top UK and US law firms. BLF's origins lie in the entrepreneurial approach of these professionals, who sought to create a specialized law firm that could provide clients with the highest level of personalized attention and service.
Our independence and work methods guarantee the flexibility necessary to ensure that our clients' needs are always at the forefront.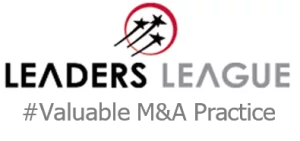 An international lawyer with over 15 years of legal experience at top US and UK lawfirms advising a diverse range of clients on investing and operating in China, Hong Kong and Southeast Asia.
His core practice covers mergers and acquisitions, reorganizations, and general corporate matters in multiple industries, with a focus on businesses driven by technology. In addition, Matthieu has large experience in China-related disputes, especially with respect to commercial contracts, employment and foreign direct investments.
In a fast-evolving China regulatory framework, Matthieu represents numerous companies in the context of regulatory, anti-corruption, anti-money laundering issues in regulated sectors including financial services, healthcare, food and beverage.
Matthieu is also a frequent advisor and mentor to entrepreneurs and startups in connection with their setup, structuring, operations and fundraising including friends and family rounds, seed rounds and Series A.
He is also the author of various publications on Chinese law.
Over the last 10 years, Chris has advised numerous client's mergers & acquisitions private equity, corporate restructuring and general corporate matters across a variety of industries in China and Asia.
She has developed a strong expertise in the fields of retail, technology, financial services, TMT (Technology, Media and Telecom), pharmaceutical industry and manufacturing.
Chris regularly assists clients in the context of commercial and employment disputes, mediations and arbitration proceedings
Chris is a qualified lawyer at the Paris Bar and a Foreign Registered Lawyer in Hong Kong and PRC.
Our bi-cultural professionals are located in our various offices
Every member of our team is a highly skilled and experienced professional. We have a deep commitment to providing our clients with the highest quality of service, and we know that our team is the key to delivering on that promise.
We invest in the professional development of our team members and foster a culture of continuous learning and improvement.